>> Sunday, November 04, 2007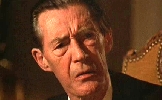 There's a new book out,
Elephants on Acid and Other Bizarre Experiments
, by someone named Alex Boase, cataloging some of the worst ideas for medical experiments ever. An article on the ten worst offenders listed can be found
here, at

Times Online
.
How often do you get to pen a line like, "Even when all that remained was a head on a stick, the male turkeys remained turned on," anyway?